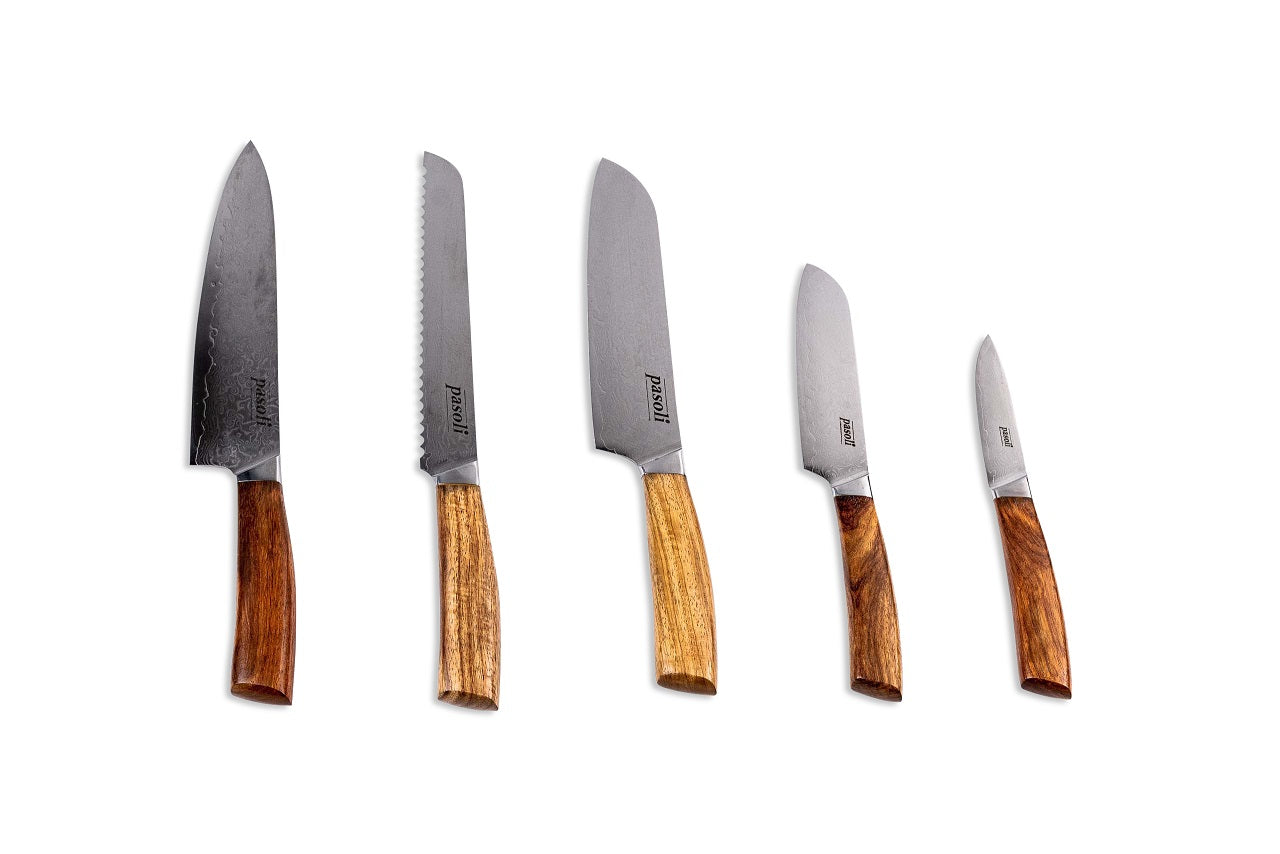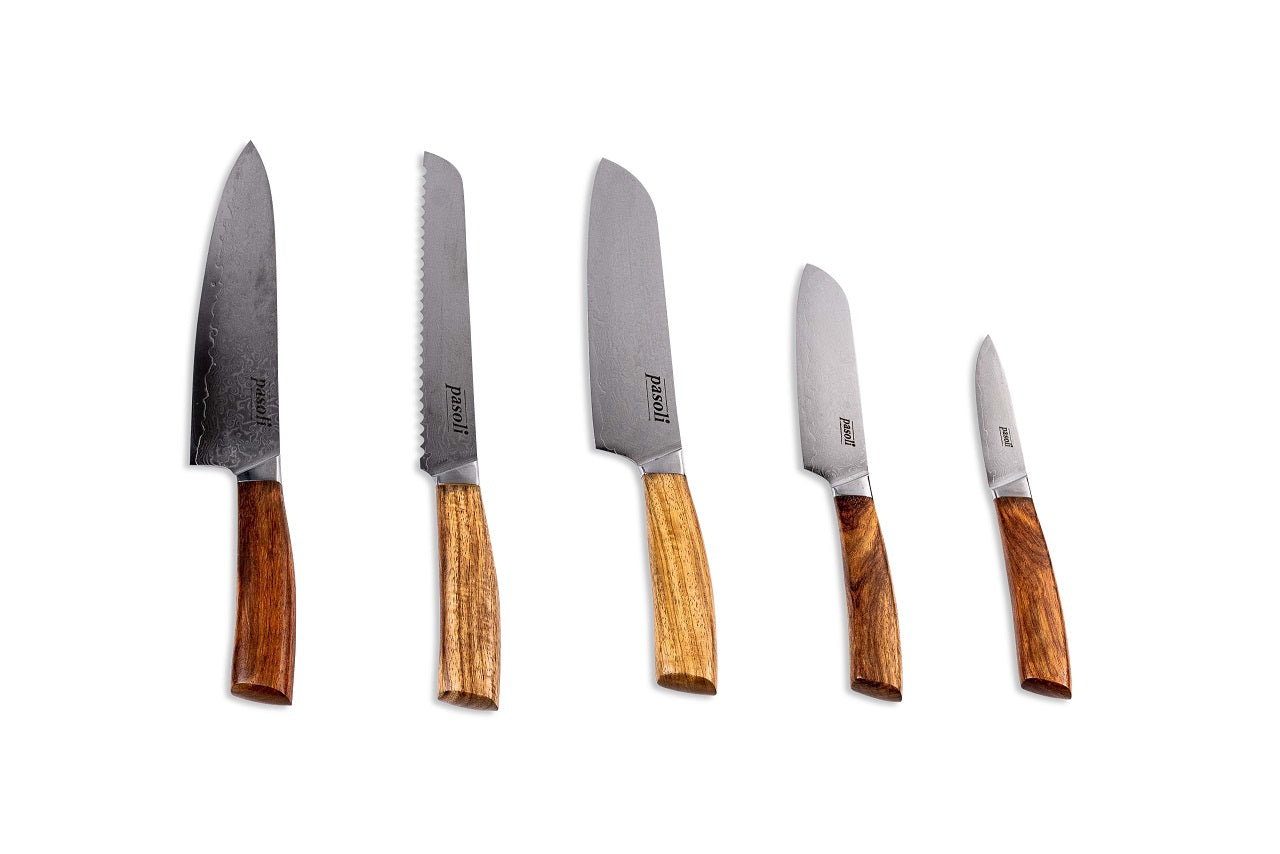 All questions and answers about our pasoli damask knives at a glance!
A damask knife is cleaned by hand and does NOT belong in the dishwasher, so it stays sharp for a long time.
So wash your knife with lukewarm water and a little soap immediately after use. You are welcome to use a sponge for this - but be careful not to cut yourself.
Then dry the knife well and store it safely so that the blade does not come into contact with any other knives/cutlery.
We recommend one of the following three options:
1. You store it in the gift packaging provided.
2. You put the blade in the included blade guard and then store it in your drawer.
3. You use a magnetic knife holder.
Your question wasn't answered?
Then just write to us and we will answer everything that interests you.