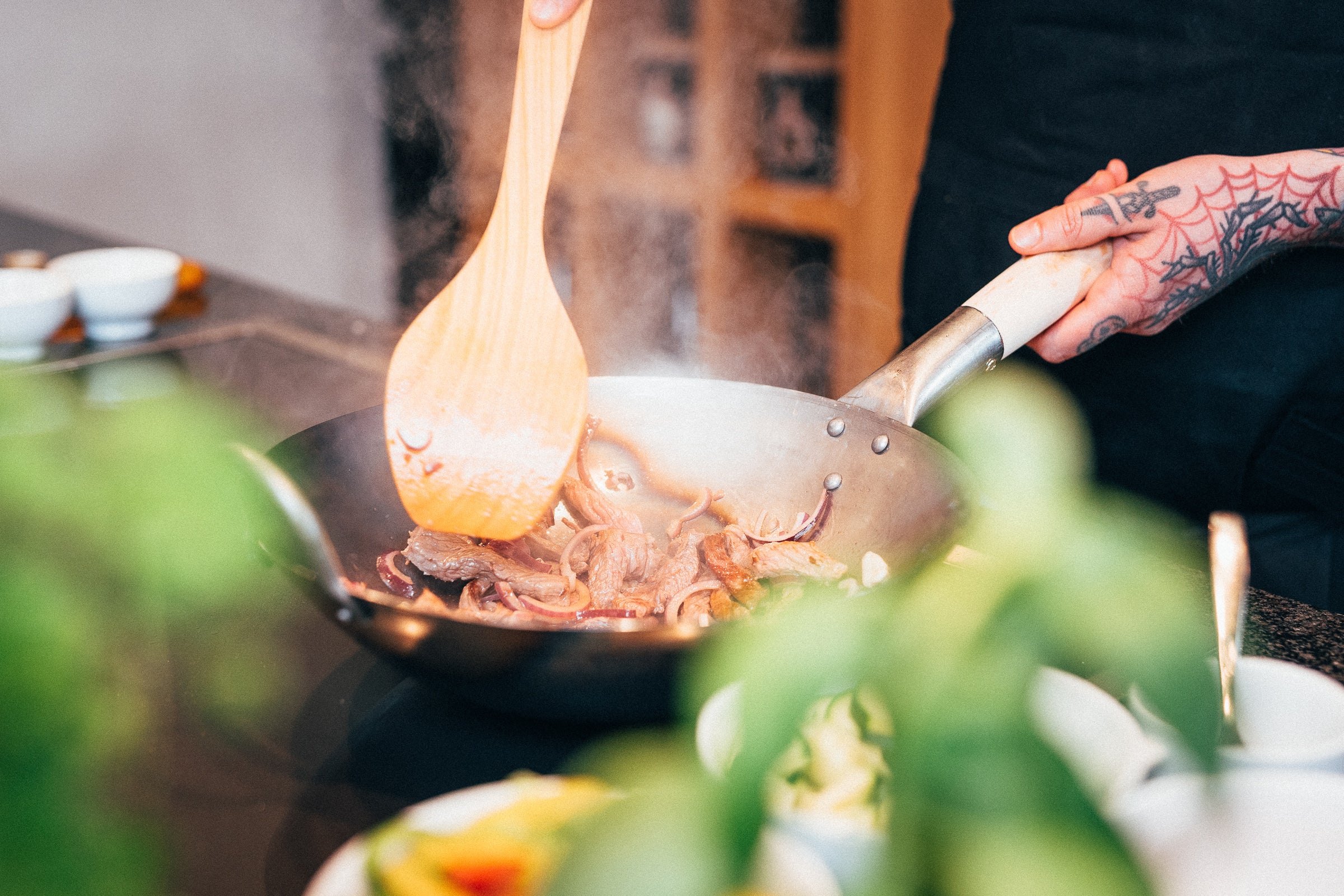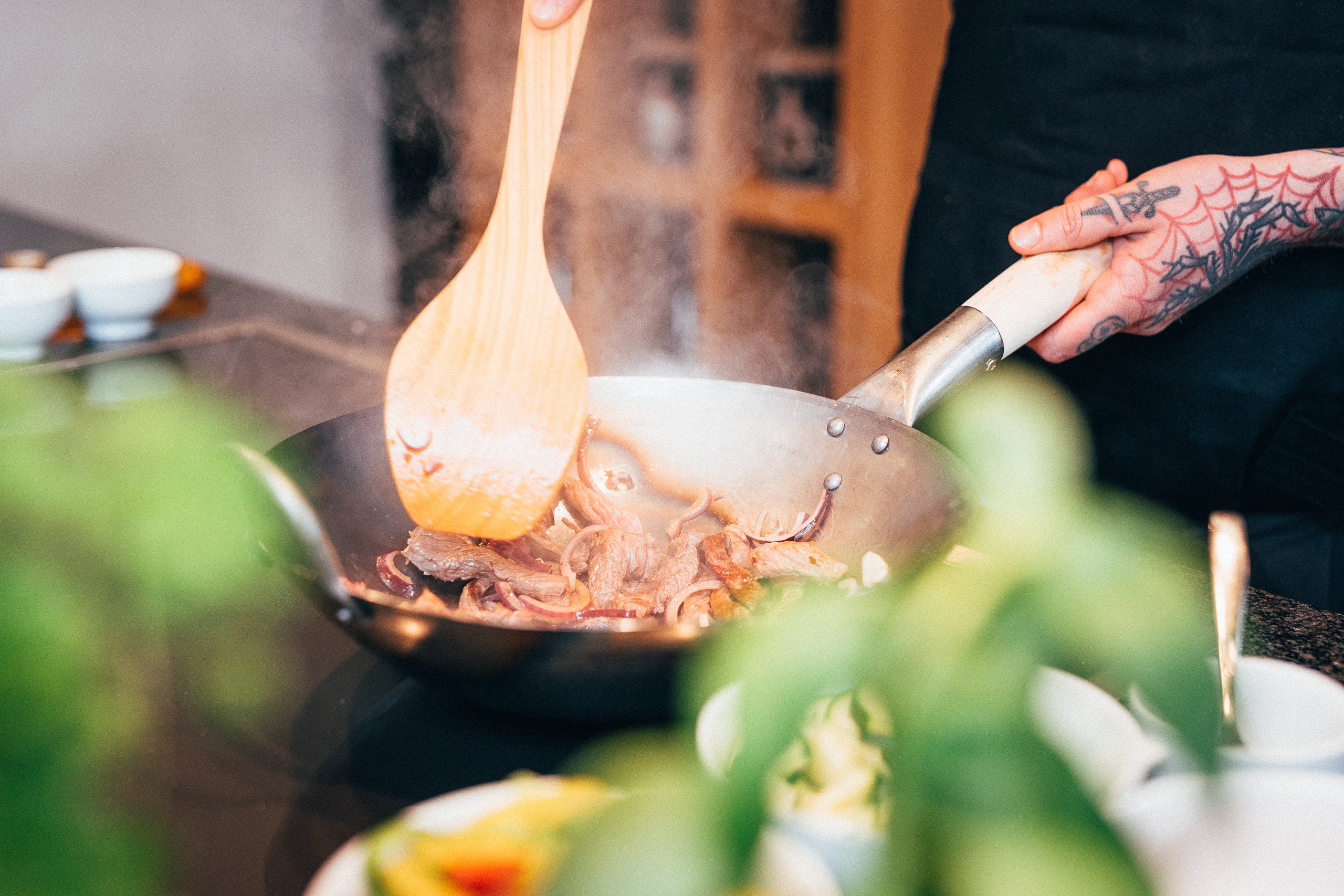 All questions and answers about our pasoli wok turner at a glance!
Our pasoli wok turner is made of European cherry wood, as the beautiful red-brown color clearly shows.

By the way, the color of our pasoli wok turners can vary from piece to piece; after all, every tree is unique and so is the pattern and color of its wood.
Our pasoli wok turner is made from local cherry wood, which is guaranteed to come from Germany or the rest of Europe.
We consciously avoid imported wood, especially in order not to offer illegal tropical wood and thus protect the lungs of our planet, the rainforests.

Our producer guarantees that he has had intensive business relationships with most family businesses for over 30 years and has visited many of them on site to get an idea of ​​the production facilities, working conditions and the quality of the goods.
Our pasoli wok turner is oiled.
This means that the cherry wood has also been treated with oil.

This gives the wood additional protection and also stimulates the wood's own color pigments in cherry wood.
Tip: We recommend re-oiling the wok turner from time to time. This is an easy way to extend the lifespan of your wok turner with little effort!
According to various studies, wood is significantly more hygienic, especially compared to plastic.

Above all, the fact that wood has a strong hygroscopic effect, i.e. it binds moisture from the environment, ensures that bacteria cannot survive on wood.

Nevertheless, we still recommend cleaning the wok turner regularly and not relying solely on the antibacterial properties of cherry wood.
We recommend cleaning our pasoli wok turner made of European cherry wood exclusively by hand and drying the surface immediately afterwards!
Prolonged contact with the hot water from the dishwasher is very damaging to the wood itself. It can cause the wood to swell, change its beautiful appearance or, in the worst case, even splinter.
We also recommend re-oiling our pasoli wok turner from time to time to maintain the protection of the oil layer. As a guideline, you can use once a month. We recommend a tasteless vegetable oil such as sunflower oil.
No!
We clearly recommend cleaning our pasoli wok turner by hand!
See also the point "How can I best care for the wok turner" ?
The wok turner should ideally be washed by hand immediately after use.
There are no special features here, simply use a little warm water and detergent and then dry the surface of the wok and set it aside to air dry completely.
We clearly recommend not cleaning our pasoli wok turner in the dishwasher!
See also the point "Is the wok turner dishwasher safe?" .
No.
Our pasoli wok turner is 100% made of fine cherry wood.
This should not be possible to scratch the natural patina or even the steel of our woks.
Your question wasn't answered?
Then just write to us and we will answer everything that interests you.