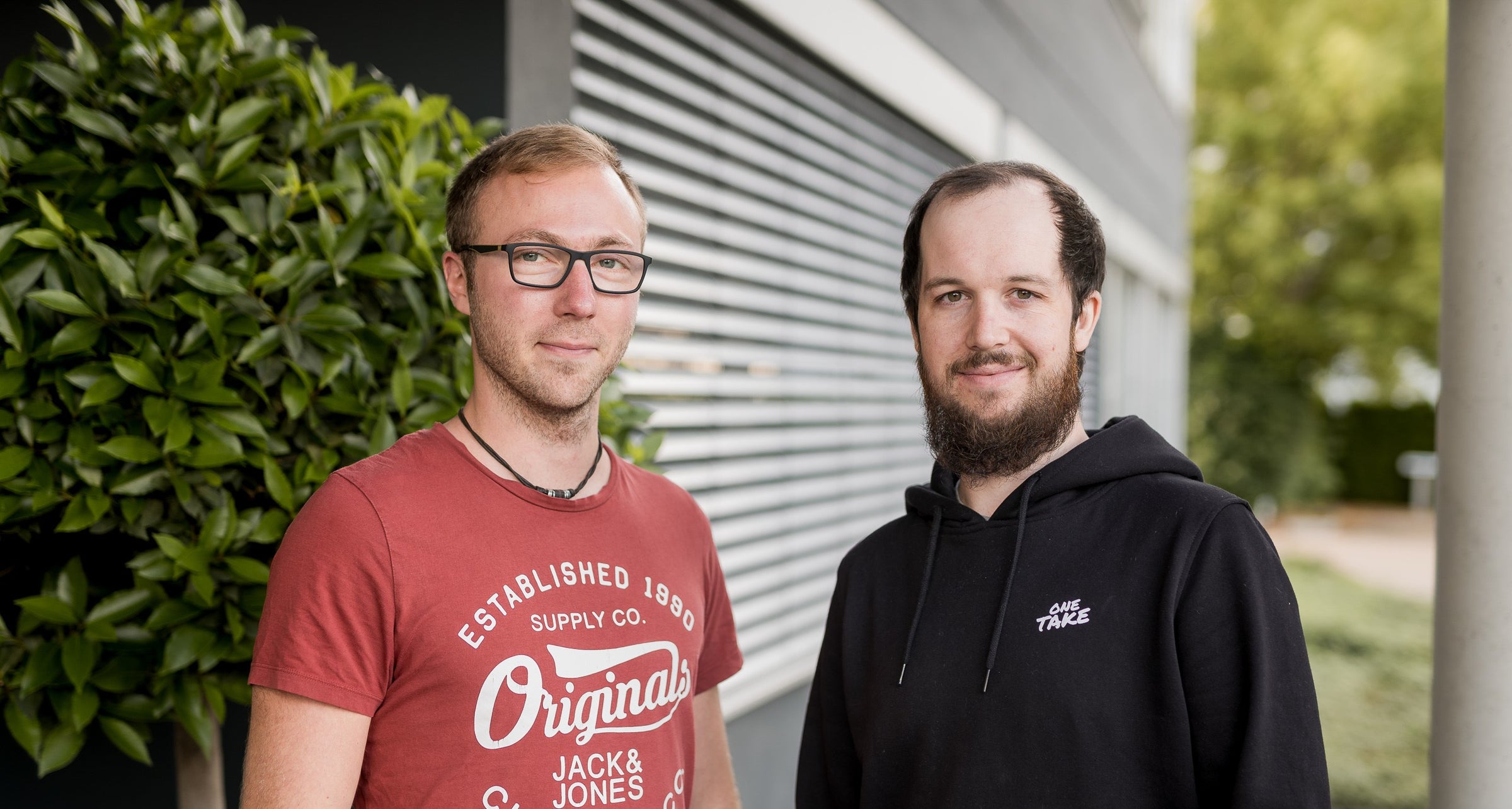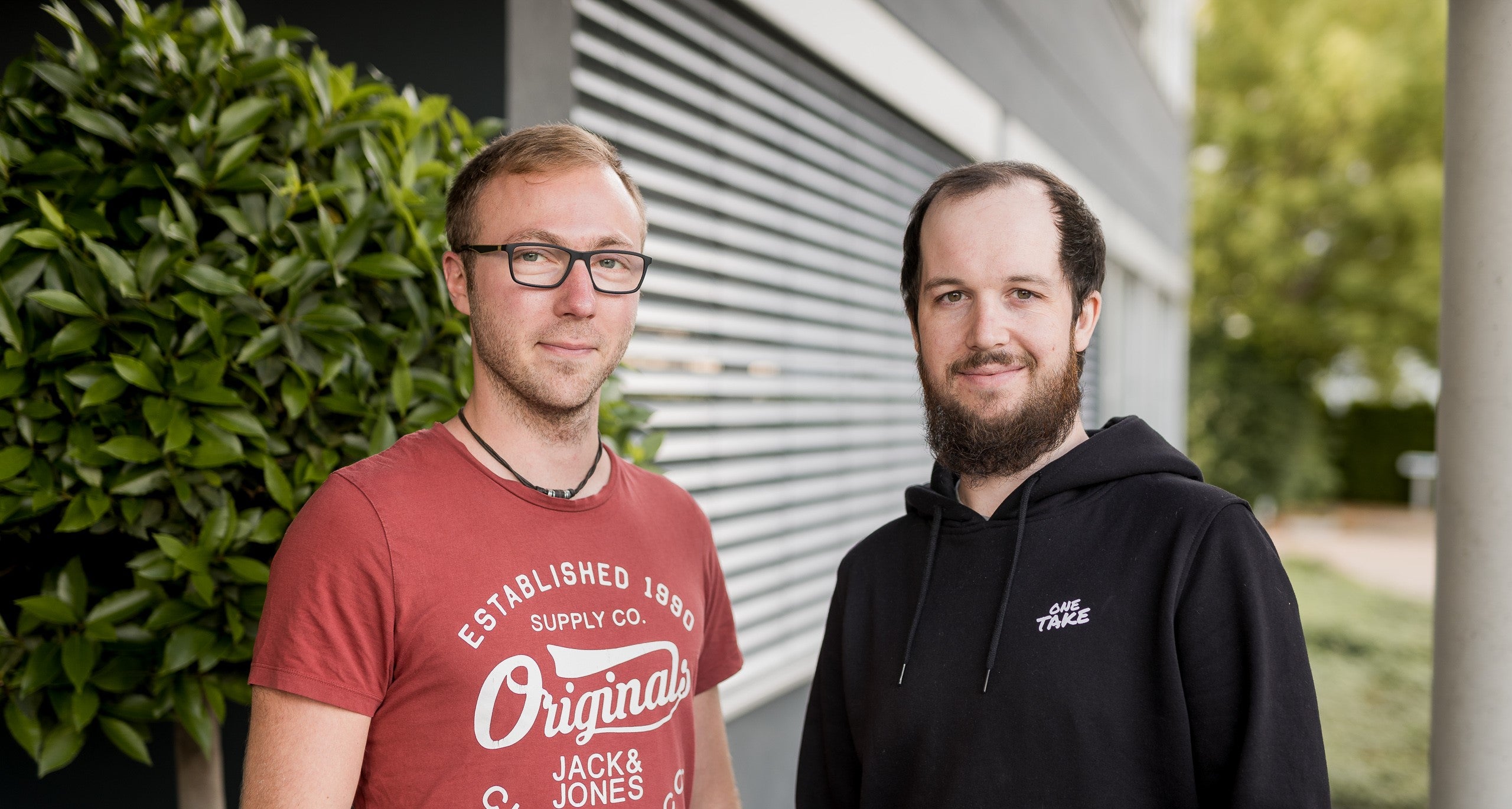 We are a young start-up consisting of two dynamic and motivated guys – Pascal et Oli . Our goal is to make the cooking utensils of traditional and authentic cuisine accessible to you.

How it all began ...
Two friends with an idea.
Close your eyes and embrace independence.
Basically put everything on one card and off you go.

That's pretty much how our adventure started in August 2019.
Not only once did we see puzzled faces, not only once did we ask the question "Woks? Really?" heard.
Our answer was always the same: "Yes, woks! Really!".
We were up for it and were, or are, convinced of ourselves and our idea, so we didn't let ourselves be dissuaded from our path.
Step by step ...
Early 2019
#firstidea #inspiration
We came across our wok and were immediately hooked. It quickly became clear to us that we didn't want to withhold this wok from you. We decided to start a company together and make a traditionally hand-hammered wok made of real carbon steel available to you.
July 2019
#businessregistration # start-up
To do this, we first registered a business - pasoli was officially born. And believe us, it's not that easy to find a good brand name. But as we think, pasoli ( Pas cal & Oli ver) is very successful.
August 2019
#firstorder
The next step was negotiating and organizing with our Chinese partner for production. Everything was sorted out and the first order could be placed that same month.
December 2019
#salesstart #amazon
The first 1,008 woks arrived in a total of 84 boxes and sales via Amazon could begin (on December 20, 2019 to be precise).
January 2020
#hype #number1newreleases
After just one month, all expectations had been exceeded. You really left us speechless at the rush there was for our woks. We were officially listed as #1 new release in the wok category on Amazon: https://www.instagram.com/p/B6_edzxhPKJ/
February 2020
#nextbigorder
We had to think about reordering sooner than we thought and we ordered another 3,000 woks from China, which will arrive in May.
March 2020
#internationalization #eBay
Our woks have already been shipped to 15 countries – what a success. Time to open the second sales channel alongside Amazon – eBay.
April 2020
#continuousimprovement #recipes
Further minor improvements as well as preparations for major optimizations have been made. For example, the homepage has been expanded to include delicious recipe ideas from our chef Mane.
May 2020
#soldout #nextdelivery #facebook
We are sold out. The first 1,000 woks have been sold. The next delivery arrived just in time so that we could continue to offer you our wok. We also expanded our social media presence with us pasoli Facebook page and gained our first 100 subscribers almost overnight.
June 2020
#Webshop
Six months after launching on Amazon and just 3 months after the eBay premiere, we set up our own webshop, which can be accessed via both our homepage and our Facebook page.
July 2020
#secondproduct
Exactly one year after we were founded, we brought our second product onto the market - the already seasoned wok.
November 2020
#newhomepage
Our first homepage was a good start, but now it was time to take the next step and spruce up and professionalize the homepage.
December 2020
#thirdproduct
Exactly one year after the launch of the first product, we were able to bring our third product, the round baked wok, onto the market.
April 2021
#focus
We decided to turn away from the eBay sales channel in order to be able to concentrate even more on Amazon and, above all, our own online shop.
May 2021
#damaskknives
The time has come. Our damask knives are finally here. We thought for a long time about what the right "next step" was for Pasoli. We discussed many ideas, rejected them, redefined them and can now proudly present you our new pasoli damask knives! Super sharp knives with the typical, beautiful grain of a Damascus blade and the whole thing is completed by an elegant wooden handle.
November 2021
#cuttingboard #black friday
After we visited our friends Oli and Sandy on the sailing ship in Panama for a good two weeks in the summer, we came back full of energy. The matching cutting boards made of robust oak wood to match our damask knives are now in the range. And Black Friday was also a complete success.
January 2022
#otto
We have opened up a new marketplace with Otto to give you another opportunity to enjoy our pasoli products.
August 2022
#GmbH
It was now time to change the name from a GbR to a GmbH. Unfortunately, the whole process was delayed due to German bureaucracy, but we managed it - we are now a GmbH.
to be continued ...
#future
We have a lot planned! Please join us on our journey and stop by regularly!
The pasoli team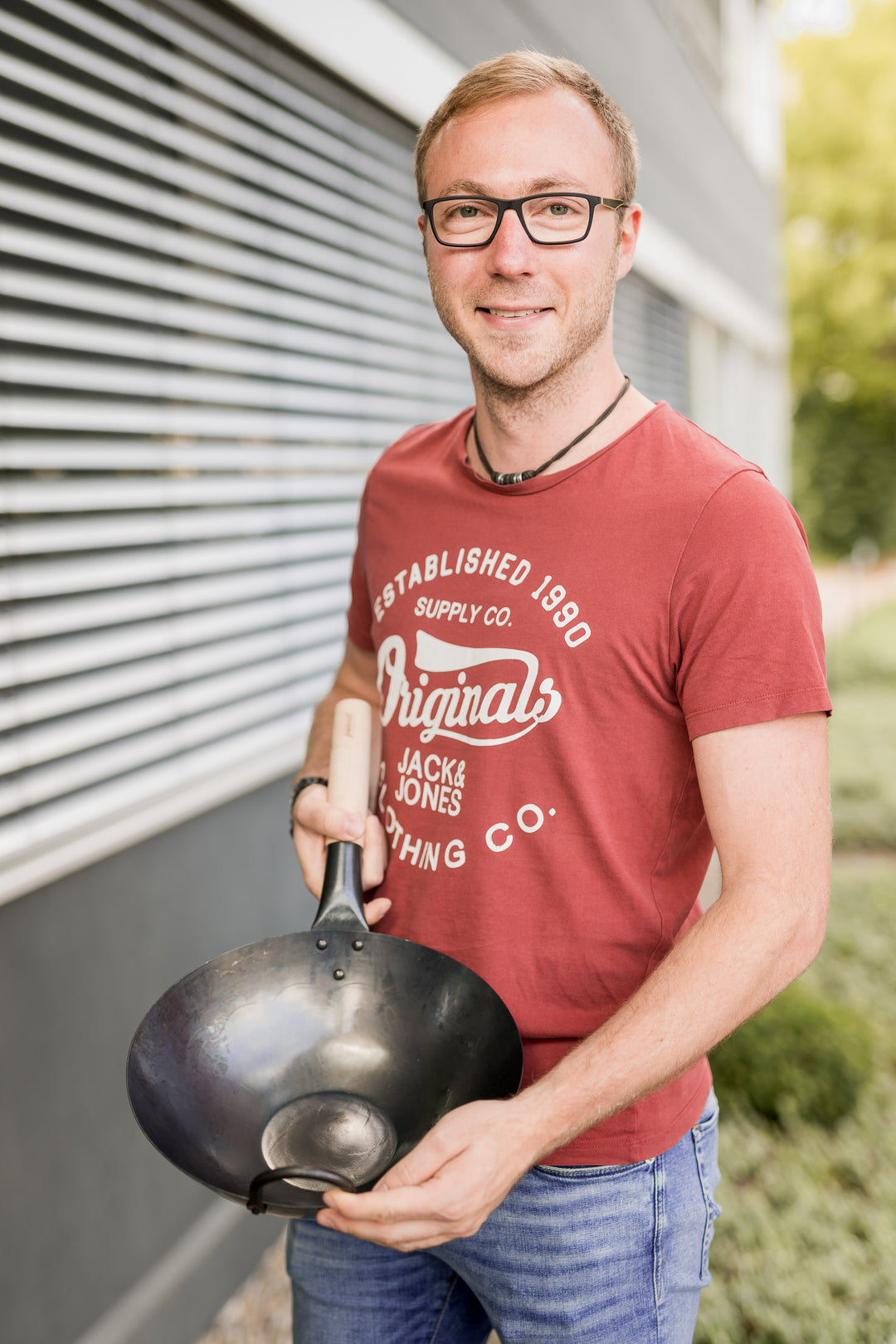 Pascal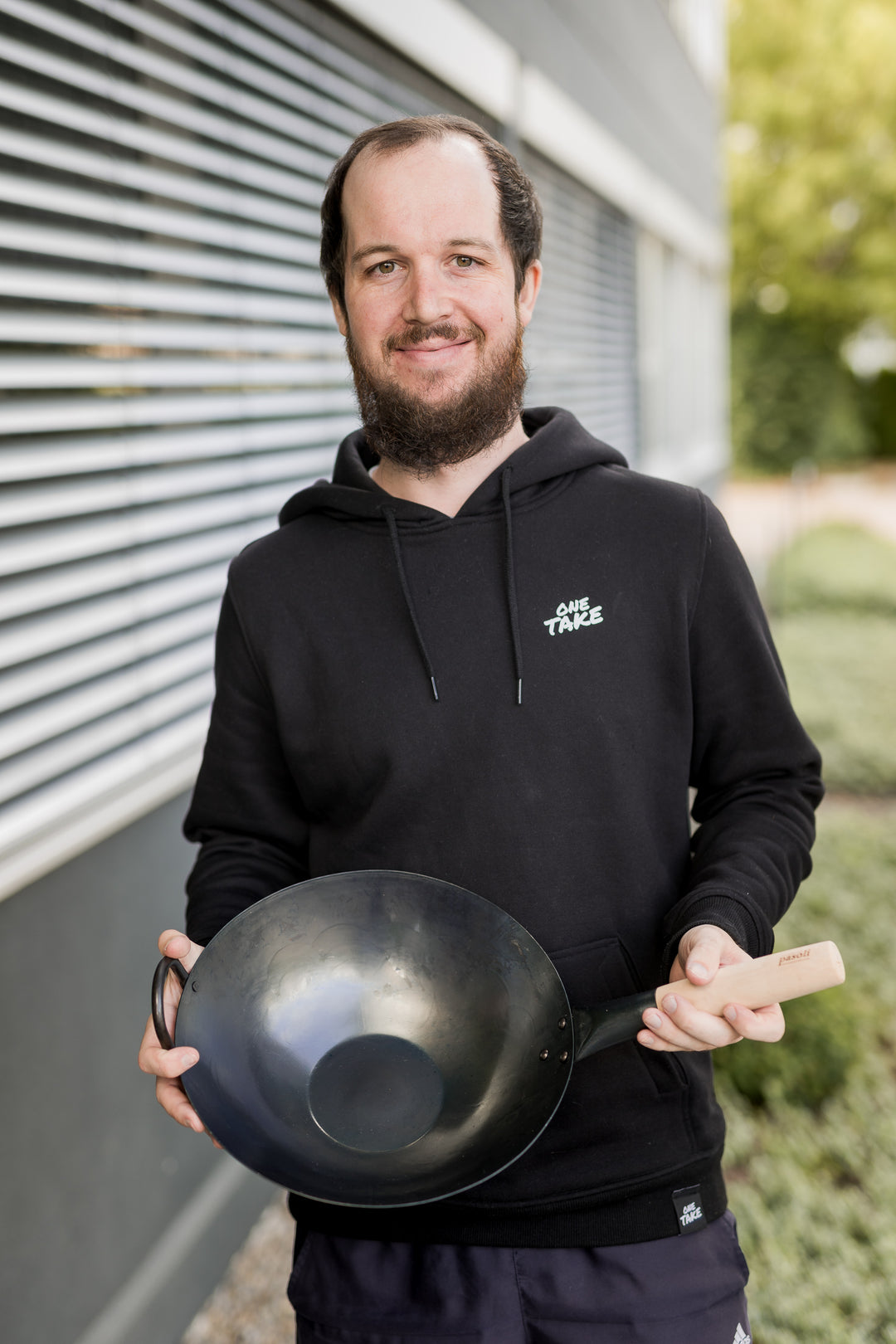 Oli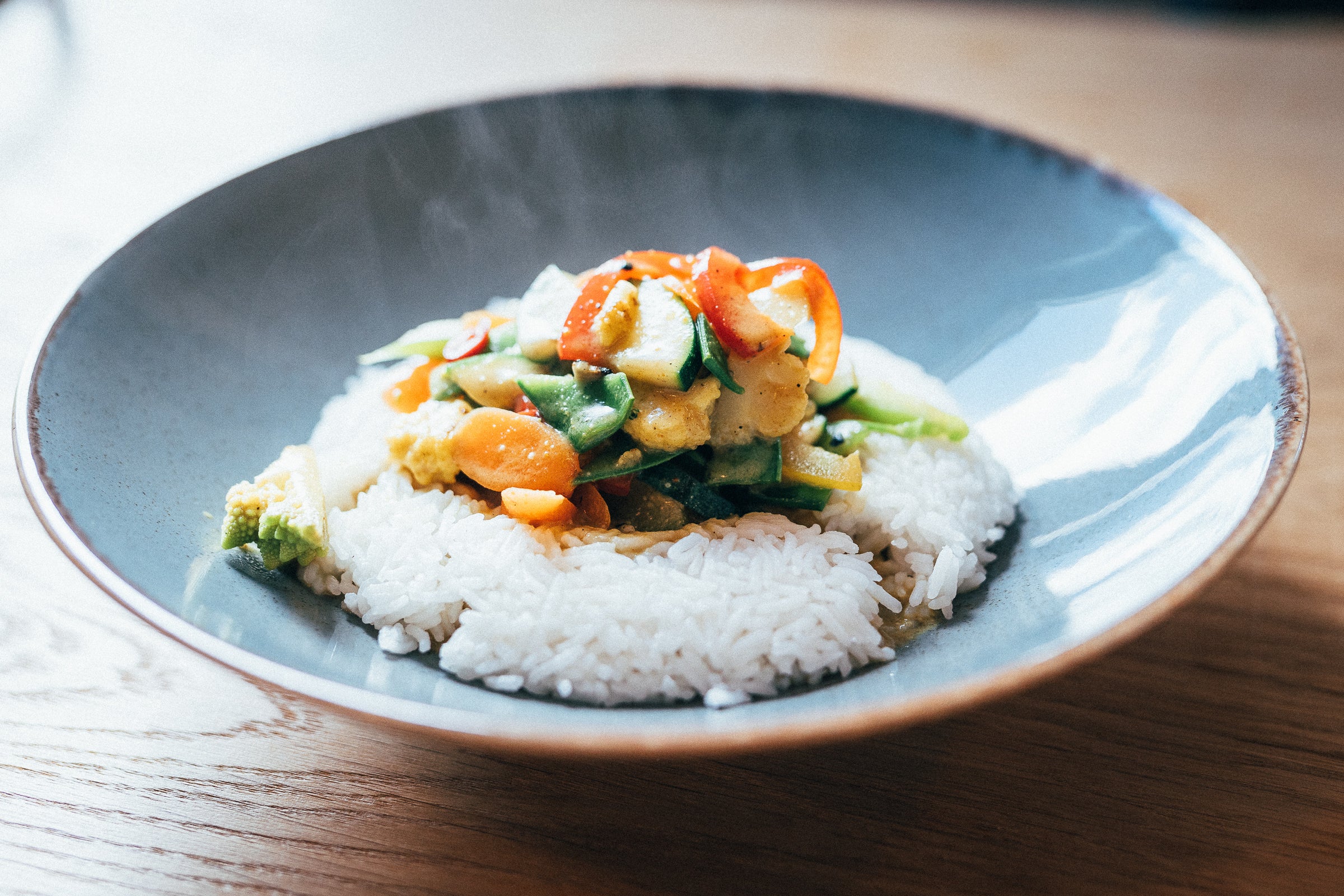 We wish you all a good appetite with your pasoli products!
Your Pascal & Oli from pasoli