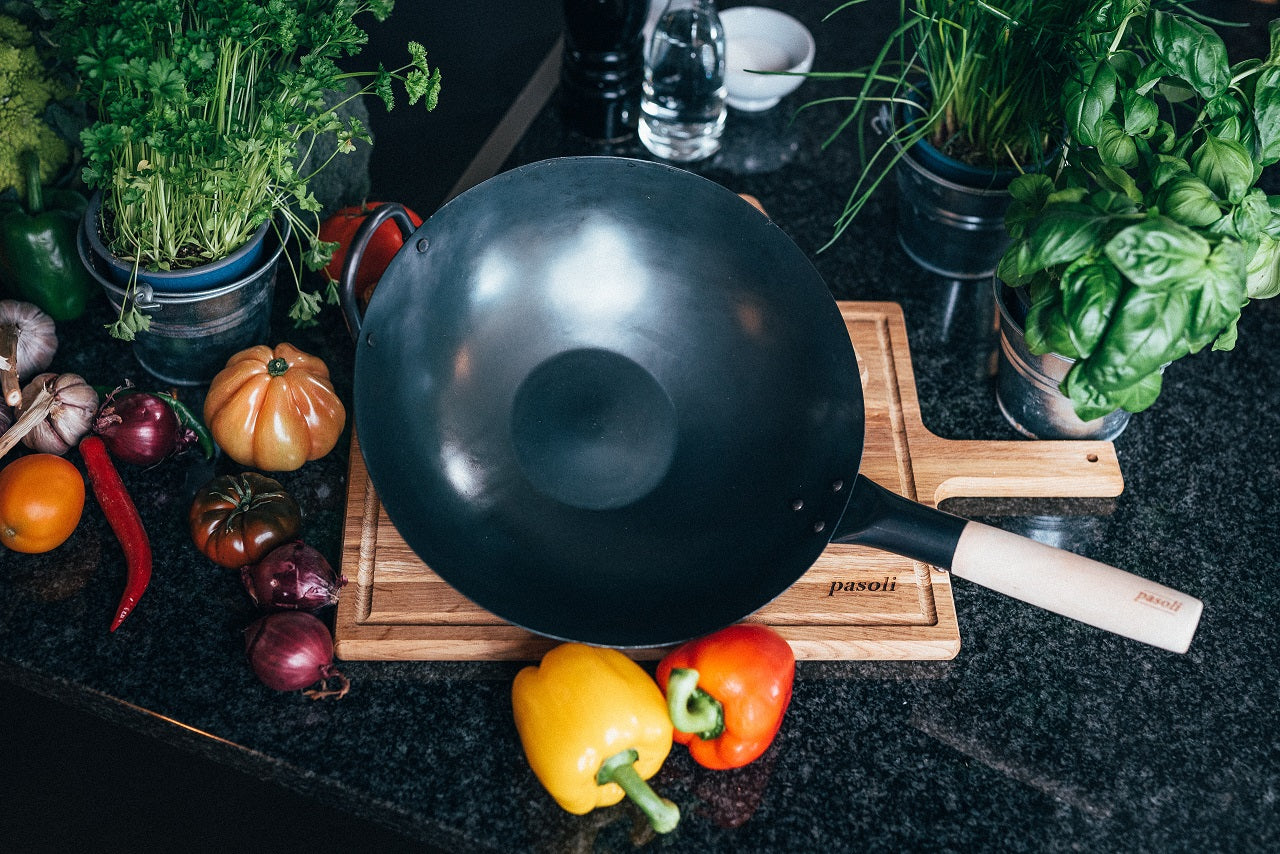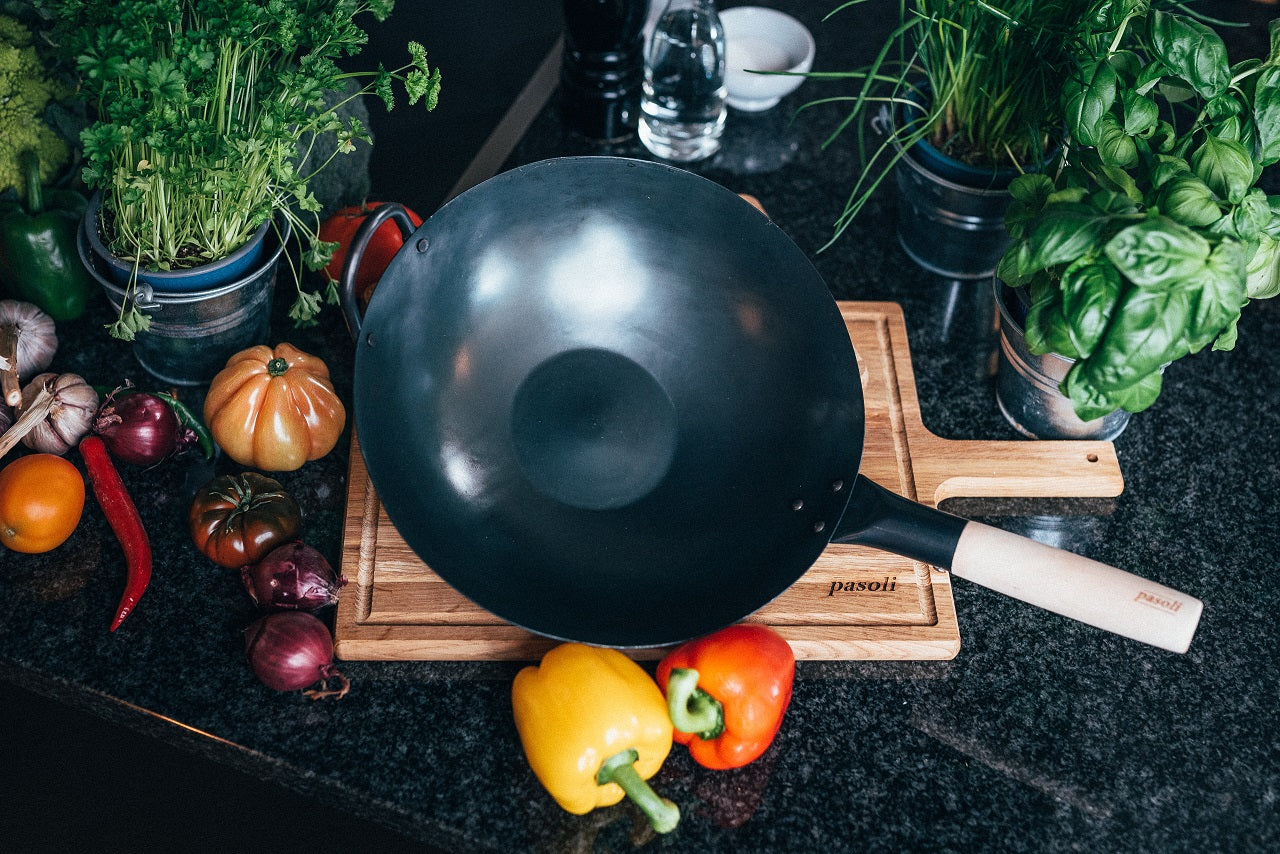 All questions and answers about our pasoli woks at a glance!
We are constantly working on our blog about our woks. There you will find detailed information on many topics. Click here for the blog: Wok blog
Of course! Burning is super easy and can be done at home without any problems.
Your original pasoli wok comes with English seasoning instructions. You can find it on the back of the sleeve that was wrapped around the wok.
Otherwise, you can also find the seasoning instructions here: How do I season my wok?
Please note that you do not have to season our pre-seasoned pasoli wok again at home. You can start cooking straight away!
No!

Our pre-seasoned pasoli woks have, as the name suggests, been seasoned during production. You can start cooking straight away.

Of course, you can burn it again at any time if you want. As long as you follow our cleaning tips , this should never be necessary! :)
There are two important points when cleaning your wok.
You must be careful not to destroy the patina and dry the wok completely after cleaning to avoid rust.

Our cleaning tips describe everything you need to know in detail!
Definitely!
Many of our customers buy our wok precisely because it also works on an induction stove.
Don't worry, our wooden handle is fixed with two screws, so you can remove it and reattach it at any time.

You can find all the information about this in this blog entry: What do I do if my wooden handle is loose?
Yes.
Rust is a corrosion product that occurs when steel, water and oxygen come into contact with each other. This means that your wok will rust if it is exposed to moisture and is not dried again immediately afterwards.

So you have to protect your wok from rust. You can find out how this works and what you should know in this context in this blog entry: What your wok, moisture and rust have to do with each other.
Carbon steel is actually gray.
When interacting with heat, steel changes its color. This is how the black color of our pre-seasoned woks was created during the seasoning process.
You can find all the information on this topic in this blog entry: Why your pre-seasoned wok won't stay black forever.
Clear!
If you would like to refine your wooden handle yourself, you can rub it with a little olive oil
and let it soak in for a few hours. Then simply rub off the excess oil and
Your wooden handle is now even more elegant, as it now has a slightly darker, stronger color
has.
Your question wasn't answered?
Then just write to us and we will answer everything that interests you.