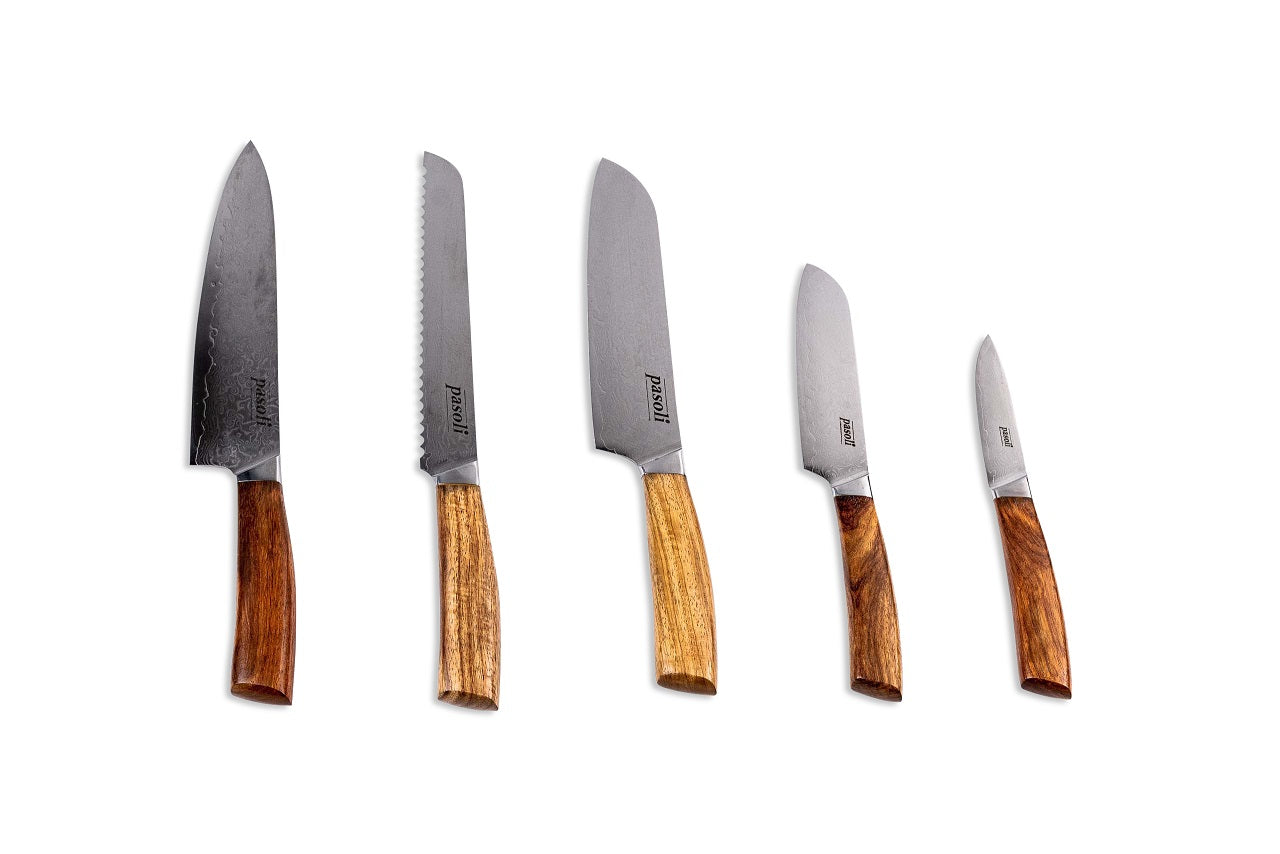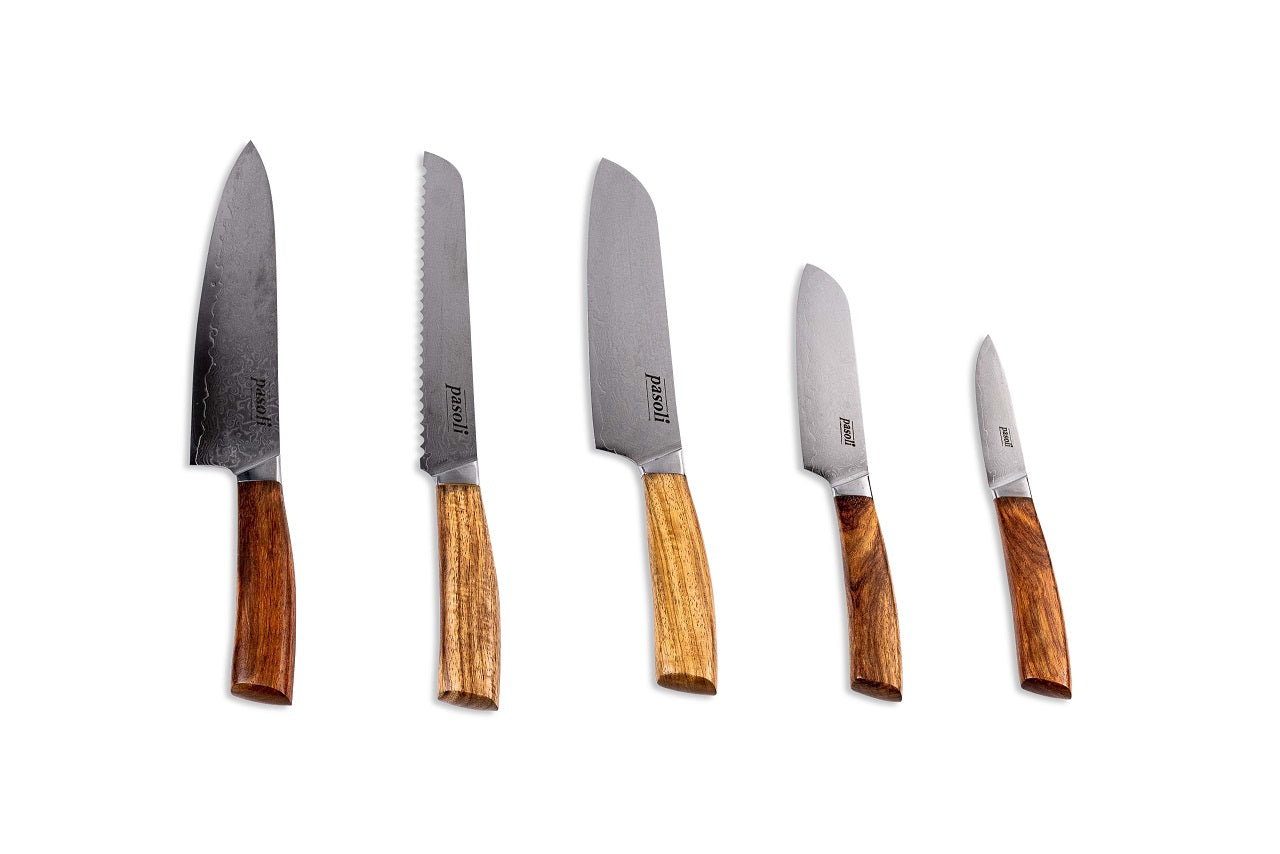 All questions and answers about our pasoli damask knives at a glance!
A damask knife is cleaned by hand and does NOT belong in the dishwasher, so it stays sharp for a long time.
So wash your knife with lukewarm water and a little soap immediately after using it. You are welcome to use a sponge for this - Be careful not to cut yourself while doing this, however.
Then dry the knife well and store it safely so that the blade does not come into contact with any other knife / cutlery.
We recommend one of the three following options:
1. You store it in the gift box provided.
2. You put the blade in the supplied blade protector and then store it in your drawer.
3. You use a magnetic knife holder.
Your question was not answered?
Then just write to us and we will answer everything that interests you.